Departments
eBook now Available!
Exclusive - THE book on Traditional & Classic Siamese cats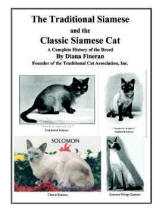 Written by the Founder of TCA, Inc.
---
---
Tullycrine
Affordable
Web Design
---
TRADITIONAL BENGALESE©® CAT FAQ
HISTORY - PERSONALITY - HEALTH
Copyright © Trademark 2008® Diana Fineran and Heidi Baumbarger
All Photos Are Copyrighted

Traditional Bengalese Breeders List
As a breed, so far we have encountered no health problems with the Bengalese cats. We have been breeding them for 5 yrs and have had all healthy cats, exhibiting no signs of disease, hereditary or otherwise. The breeding cats receive annual physicals, with clean bills of health every time.
-Heidi Baumbarger